ABOUT US: kff becomes part of the Sysco Speciality Group
Share this
2020-05-29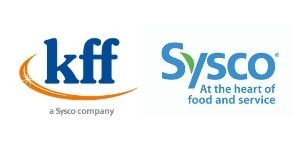 We are delighted to announce that kff will be part of a new division within Sysco Europe that combines the skills of its specialist companies called the Speciality Group.
Sysco is committed to growing and developing the specialist companies within its portfolio, as they play a key role in serving the specific needs of the caterers of all types. Bringing these companies together allows them to more easily share their knowledge and experience to better service our customers.
The new Speciality Group consists of Fresh Direct (fresh produce), Davigel (regional provenance specialist Spain), M&J Seafood (seafood), Wild Harvest (fine foods), kff (regional provenance specialist) and Freshfayre (delicatessen)
The Speciality Group will be led by CEO Raj Tugnait and his management team, with a mission to provide a more integrated offer for the customer and drive growth through support.
Each of the businesses within the Group will retain its own brand and management team, but will be able to call on other specialist capability to make it easier for the customer to source the products they need in a simple way. The new group will have a combined range of more than 10,000 specialist products across produce, seafood, dairy and deli and offer a nimble supply chain working together to better serve the caterer.
There is further news as we are delighted to announce that Phillip White will be joining kff as Managing Director in July. Phillip is joining to replace kff's long-standing MD, Chris Beckley, who has decided to retire at the end of June. As many of you know, Chris and his team were the driving force behind establishing kff as a leading regional wholesaler with a fantastic reputation for the provenance of its food and the excellence of its service.
We are therefore very pleased to have recruited someone of Phillip's calibre to take over from Chris. Phillip joins from Brakes where he is Corporate Solutions Director, having previously held senior roles across a number of businesses including Whitbread and Bacardi.